I recently started working with Selah and I can honestly say that I love them so much! They really treat you like family and help you learn according to your personal needs! I would definitely recommend Selah to anyone wanting to work in the industry!
Joe, Male Model of the Year
My Selah Family, Tiara and Brett, I couldn't have done it without them helping me with my runway walk and acting skills. They have really perfected me. I would recommend anyone to Selah for sure.
Tiara is a special person who believes in all of her talent. She works hard to help them reach their goals and dreams.
Selah Model & Co. is a bifold union that is comprised of a talent agency and production company.
Selah Agency is an innovative boutique agency that scouts and places amateur to professional talent into local, coastal, and international employment opportunities.
Selah productions, Inc. utilizes unorthodox mentorship to educate and develop creative talent in many diverse ranges of the creative arts. This includes but is not limited to, modeling, acting, production, fashion design, and photography.
​
Selah also produces fashion shows and events to ensure Selah's talent doesn't have to wait to get their feet wet.
WHAT WE DO FOR you
IN 4 SIMPLE STEPS
Selah's goal is very simple. We seek to find seasoned talent that may transition into booking. Our layout to accomplish this goal is to scout, develop, manage, and outsource the best talent to amazing clients. Selah's reputation for exceptional training is a major priority and expectation for our clients who book our talent.
​
There are no hidden agendas, no empty promises, and no around the corner cost. We make our plight clear at the beginning.
LET

SELAH BE YOUR

SOLUTION
​
​
​
FORTUNATELY FOR YOU, WE INVEST IN OUR TALENT.
A BRIDGE BETWEEN YOUR DREAM'S AND AFFORDABILITY.
SELAH HAS THE MOST AFFORDABLE RATES IN THE INDUSTRY!
(Model Credit: Former Selah Model Gabriel by Alexis Newton Photography )
CARLEIGH F.
Won Best Monologue at Model Talent Expo
I have been with Selah for 3 years and they have taught me so much, they are professional and caring. They will work with you to achieve your dreams by building your skills.
JESSI S.
Architect who signed to Selah
Amazing company. They treat their talent like family. The models' and actors' success is THEIR success. They will force you out of your comfort zone; molding you into the person that has been hiding inside all along.
CLAUDIA C.
Selah Model
The team at Selah honestly cares about you and your presence. They offer classes in a group setting to work on your modeling, acting and more, but will also work with you individually if you need more help.
TIFFANY R.
Oklahoma City, Selah Model
I had no idea what to expect when I went to the casting call, but now that I've been working with Selah, I have to say, I am very impressed. I feel like what we are learning is very valuable and completely trust Brett and Tiara. They make us feel like a big family. I've been tentatively modeling on my own for photographers for about a year now because a bunch of people said I should, but I'm so glad this is where I ended up. I can't imagine learning the art and honing my skills with anyone else!
DACIE W.
Tulsa, Oklahoma, Selah Model
I signed with this agency in January of 2019. They have been so amazing since the moment I auditioned. They are super professional, caring, helpful, and passionate about making sure your dreams come to life.
ROBBIE WALTERS
Parent of Aly W.
My daughter has been to only one class so far, but has already learned so much. Tiara and Brett work so well with the students and focus their attention on individual needs as well as general industry norms and practices. I was very impressed.
TONI HANSEN
Parent of Morgan W.
I absolutely love Selah! They know their stuff and they create a fun and positive learning environment! They got where I wanted to be and I'm excited to be working with them!
SCOUT DEVELOP AGENT EXPOse
Frequently asked questions
What kind of talent are we looking for?
---
We are looking for 11 years of age to 17 years of age for our teen division. We are looking for 18 years of age to 30 years of age for our adult division. We are looking for 35 years of age and older for our sophisticated division. We are looking for 5'7 and shorter for our petite division. Must be willing to act. We are looking for 5'8 and taller for female high fashion division. We are looking for 5'10 and taller for our male high fashion division.
COASTAL TO INTERNATIONAL FEMALE HIGH FASHION AGENCY READY MODELS are the following stats: Min height: 5''8" (barefoot) (may use exceptional 5'7) Bust 33-35" Waist 25-27" Low hips 35-37" Will consider dress sizes 6 - 8 See Measurement chart for size assistance
---
Do I Have to Pay?
---
Yes, you do. Selah Exist because someone needs to be honest. The talent industry can be a very expensive dream to pursue. The reality, is coastal agents aren't throwing money at new models scouted in a check out line at the grocery store anymore. Everything cost now in this area and probably will in the ones to come. If you happen to be the rare exception, hands down you will need to be at least 5'9 and a size 0-2 (and maintain it to the inch). ....And even if they give you a contract, photoshoots, model's apartment, etc., you will be expected to pay back EVERY CENT or else....So if you aren't booking at a high enough rate, fast enough to return those "free favors" you are out. This topic has been taboo for some time and it is just now available for viewing by brave former models who have begun documenting the truth of the industry. Your best option is to start with a local agency, get your development through them so you are ready for the big dogs, and can avoid the higher rates and shelf time waiting for your confidence to catch up to those great looks of yours. With Selah Agency, one of two things can happen. 1.) If you are a High Fashion Model approved, you may be offered a free photoshoot and free grooming with a contract and intention to connect you with a coastal or international agency. 2.) If you are accepted into the agency, you will be given a test shoot. You will be responsible for your remaining photoshoots, comp-card, portfolio, and website. These are necessary tools that are used by the agency to solicit bookings. If you are interested, you will be introduced to Selah training package offers and/or options of taking your talents to an Expose to meet local and international agents in person for a week in pursuit of contracts.
---
Is an Agency Legit if They Charge Classes?
---
Not really but is legal in some states however, In many other states this is frowned upon. With Selah our Talent agency is not responsible for our training our SMC Consultling Agency is. Our fashion show productions are created and executed by our very own talent within our very own production company, Selah Productions, Inc. We have company's trying to immulate our methods, but they give us all a bad rep when they do not seperate the training from the developement.
---
I Saw on Youtube that I Don't Need Expo to Be Scouted, I Can Submit Myself to an Agent is This True?
---
Selah doesnt just wait to submit agency talent to expo, we have direct relationships with agents all over the world who trust our scouting and development methods. We prefere to wait until epo, because by the time we get you fully developed, you cn have several call backs versus one or two, and the expo is fighting over you with a better contract offer once they see they have competition.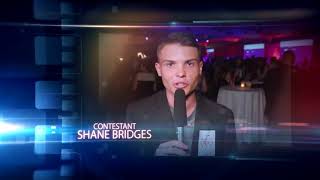 But to answer the question directly.....Of course this is true. It may not be the wiser route, but you can give it a go! The reason why Selah chooses to attend expo's is because of the invaluable networking,an close up and personal agent meetings our talent aquire when they visit an expo. Sure we can have everyone get hundreds of dollars together for submission tools, then thousands of dollar's to spend in hotel, transportation, food, and hotel fee's for a two day trip to New York to see 2 to 4 agents that after waiting 4 hours or so to be most likely rejected and late for their other 3 agent meetings with automatic rejections based on no show and/or poor walk/presentation. OR... we can spend a third of that investment to groom our talent into paudition preparation and meeting 50 plus agents not only from New York but all over the world who have a relationship with the Expo so they are more inspired when you have the chance to show them more than your catwalk over a 1 week intimate casting experience. The choice is always yours!
---
---